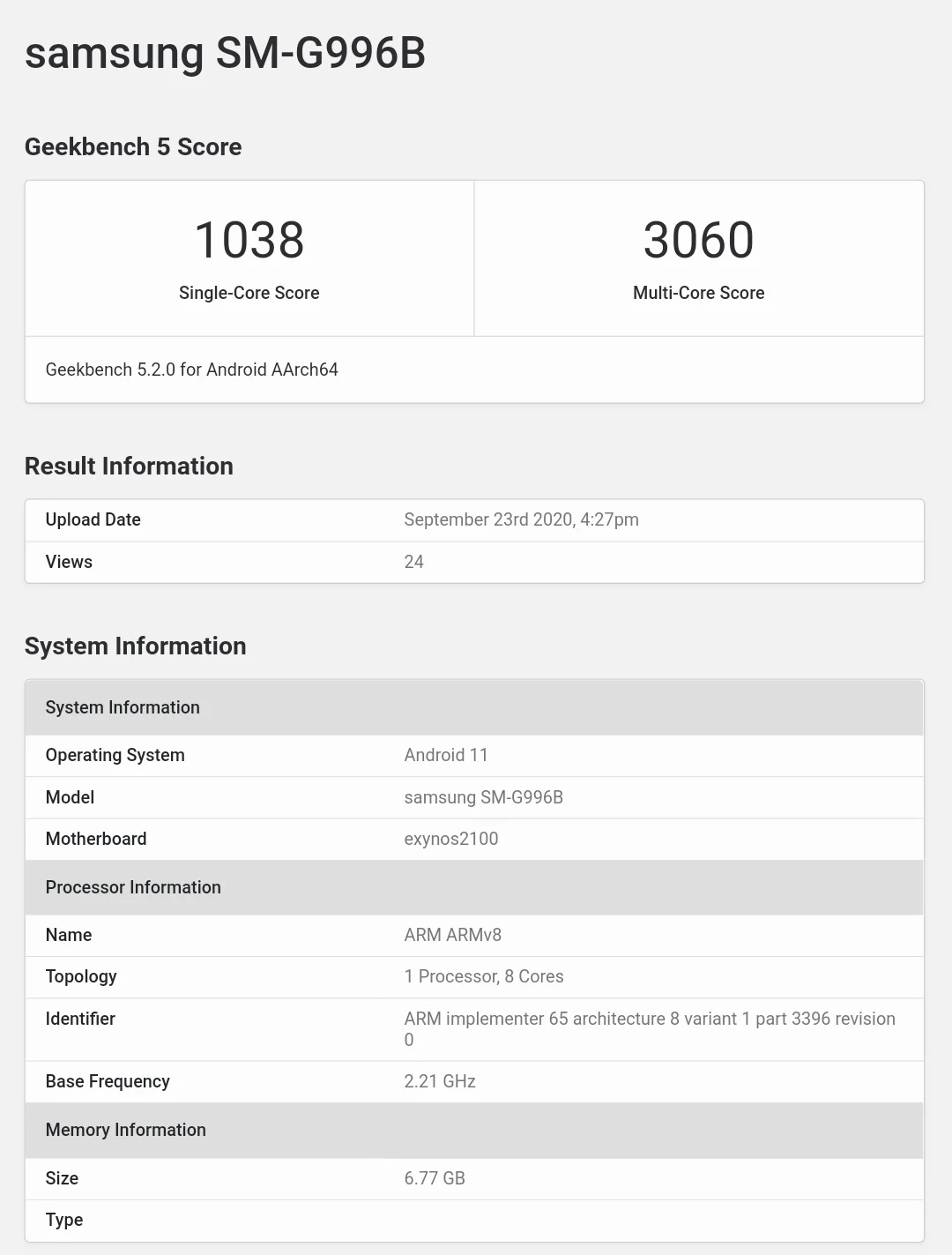 Samsung Galaxy S21 Specs Revelead
Samsung Galaxy S21 's features are revelead. It originated in Geekbench. The smartphone with the Exynos processor, compared to its successor, came out with successful results. Samsung Galaxy S21 will be with model number SM-G996B. GeekBench benchmark website is giving us important features about the smartphone. Moreover , Geekbench scores for Galaxy S21 is 1038 points in a single core. In the news for the new model Galaxy S21 features, there is information that the model will not use Snapdragon 875. On the other hand , it will use Exynos 1000. Apart from that, it is known that there will be variants of S21 with different RAM capacity. On the screen side, the model is expected to come with a FHD + screen. This screen will also have a refresh rate of 60 Hz.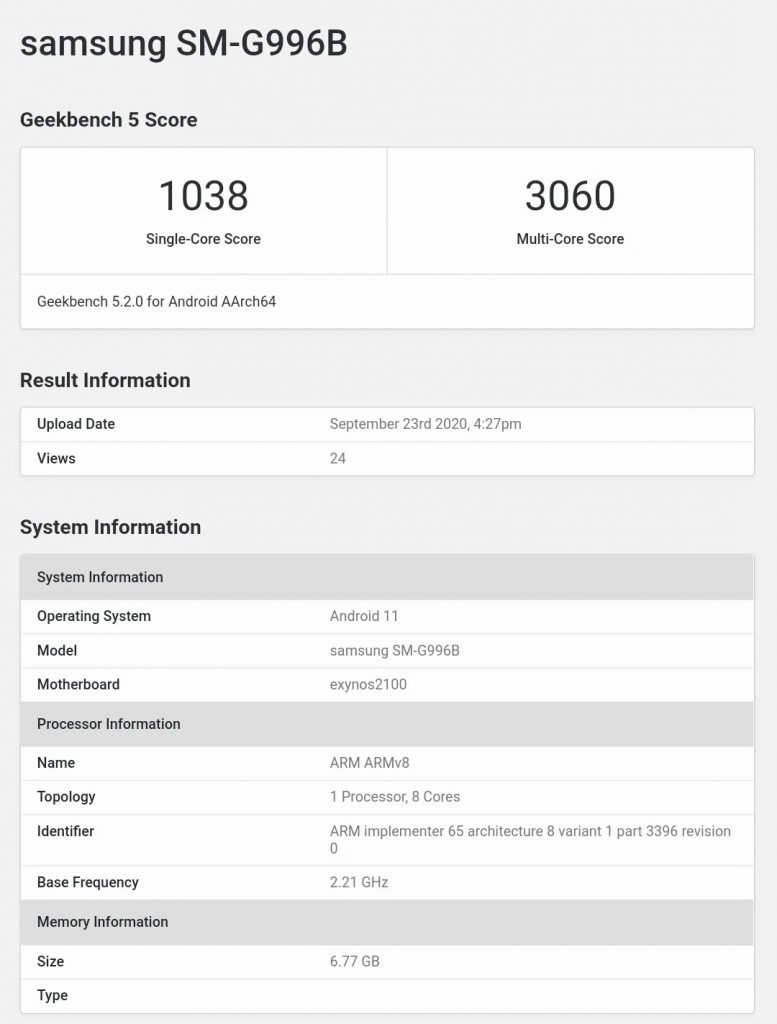 Price
Samsung's S21 series will be introduced in the first quarter of 2021. It will have a quad rear camera setup. It was previously leaked that a 150 Megapixel camera could come for the new model. Finally , Its price will be around 1.400$. Also , there is rumor that Samsung wants to decrease this price.
Charge Capacity
Galaxy S21 and S21 + 's battery capacities have been released. Eventhough , Galaxy Ultra S21 is in same series with them. But its capacity is still remain unknown. We heard many rumors about the Galaxy S21 series.
Galaxy S21 + is featured with model number EB-BG996BBY (SM-G996). On the other hand, the smallest member of the series, the Galaxy S21, appeared in the list on the certificate site with the model number EB-991ABY (SM-G991). According to the information on the site, the Samsung Galaxy S21+ will use a 4,660 mAh battery. In the Samsung Galaxy S21, this value will drop to 3,880 mAh. According to other information on the site, Samsung didn't make these bateries. But , Ningde Amperex Technology Limited. made these bateries.
http://www.instantram.com/category/cellphone/
reference: https://mspoweruser.com/galaxy-s21-geekbnech-score/