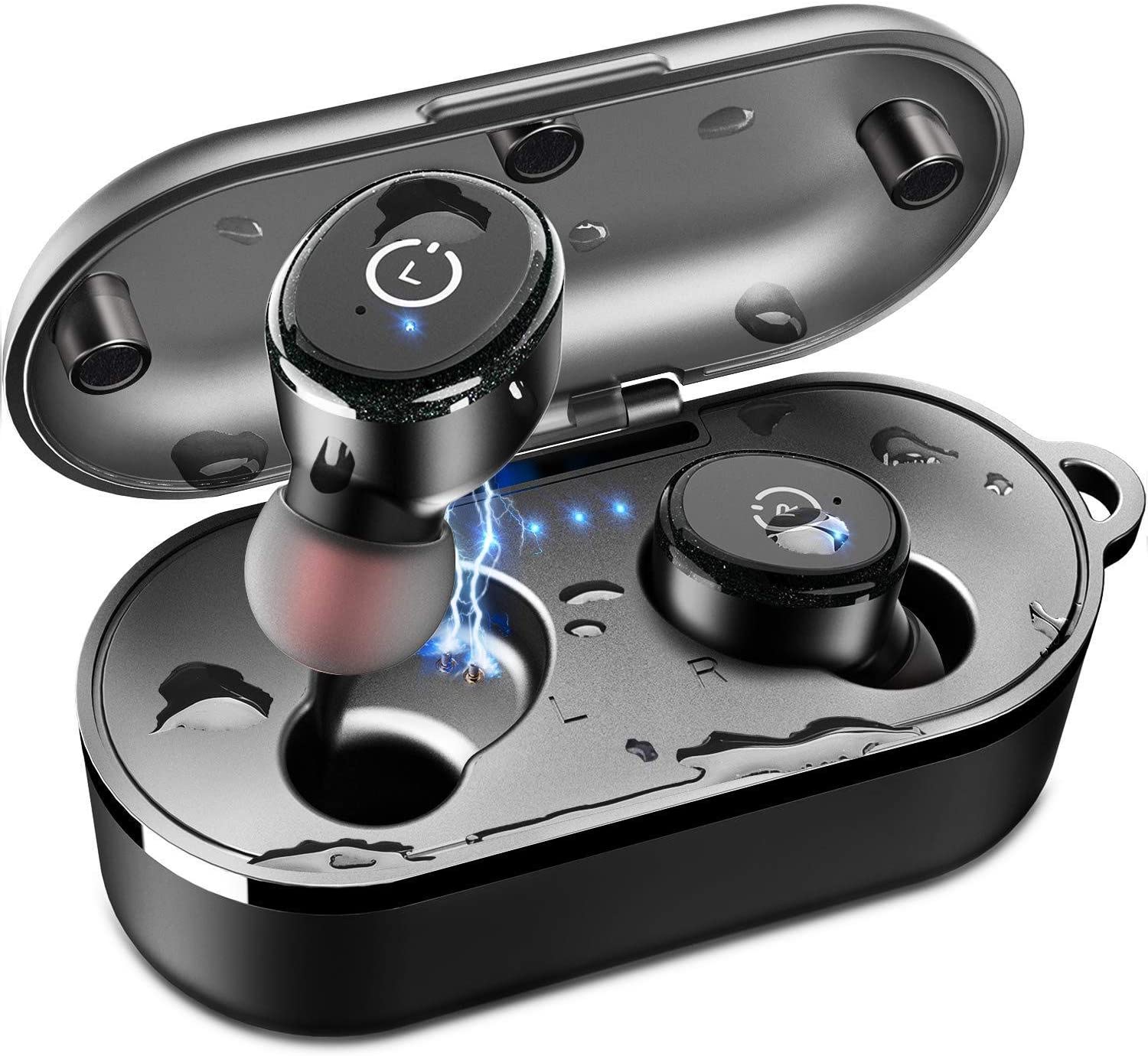 TOZO T10 Bluetooth 5.0 Wireless Earbuds
The TOZO T10 has 2 different sets of ear tips and 3 different sizes: large medium and small. It uses effectively Bluetooth 5.0 technology. Its waterproof material allows you to clean earbuds and its base. Therefore , it can stay underwater for 30 minutes and 1 meter deep. Also ,there are 5 different color choice black, blue ,white ,gray and khaki. Speaker drivers are only 8 mm size. And gives high quality hi-fi stereo sound.
Tozo T10 Charging Capacity:
You can use Tozo T10 for direct 4 hours with single charge. It can goes up to extra 14 hour with compact charging case. Furthermore , charging case allows wireless charging.