Resident Evil – Village Lady Dimitrescu Easy Nude Mode (explained step by step)
The famous game was immediately moded. Lady Dimitrescu (aka big lady) has been modded. You can make her completely naked or dress whatever you can find. You can also change clothes of daughters as well. I will be success of the modders is admirable. Game was released few days ago. but I am not complaining of course.
How to change files and add nude mode from nexus mod via vortex
It is bit complicated for new users but let me explain. Dont worry it is totally free and once you do it , you will be able to download any available mod you want. This won't work for PS5 or PS4.

https://www.nexusmods.com/ use this link and be member.
You need to activate adult content to see so click to your profile which is in top right corner
Press to site preferences – > content blocking -> allow adult content
https://www.nexusmods.com/about/vortex/? download this app and setup
once you start app download mod from https://www.nexusmods.com/residentevilvillage/mods/73?tab=description
Now Lady Dimitrescu should be without clothes. Once you start download , it will use that app to add mode. you want to deactivate mode you can vortex app again. You can check for more mod from there since you downloaded vortex it will be easy. You can also change daughter's ( cassandra , bela , daniela) clothes.
from here : https://www.nexusmods.com/residentevilvillage/mods/12
Is this mode safe?
This mode is totally safe . It is just changing Dimitrescu model files. Swapping some features or removing them at all. I have been using this website modding skyrim and fallout. Nothing bad happened.
How to play as Alcina Dimitrescu
You can play dimitrescu. This mode changing ethan's model with Dimitrescu. If you downloaded Vortex successfully , you can directly download mode from this link.
https://www.nexusmods.com/residentevilvillage/mods/70?tab=files
When link opens press to mod manager file download.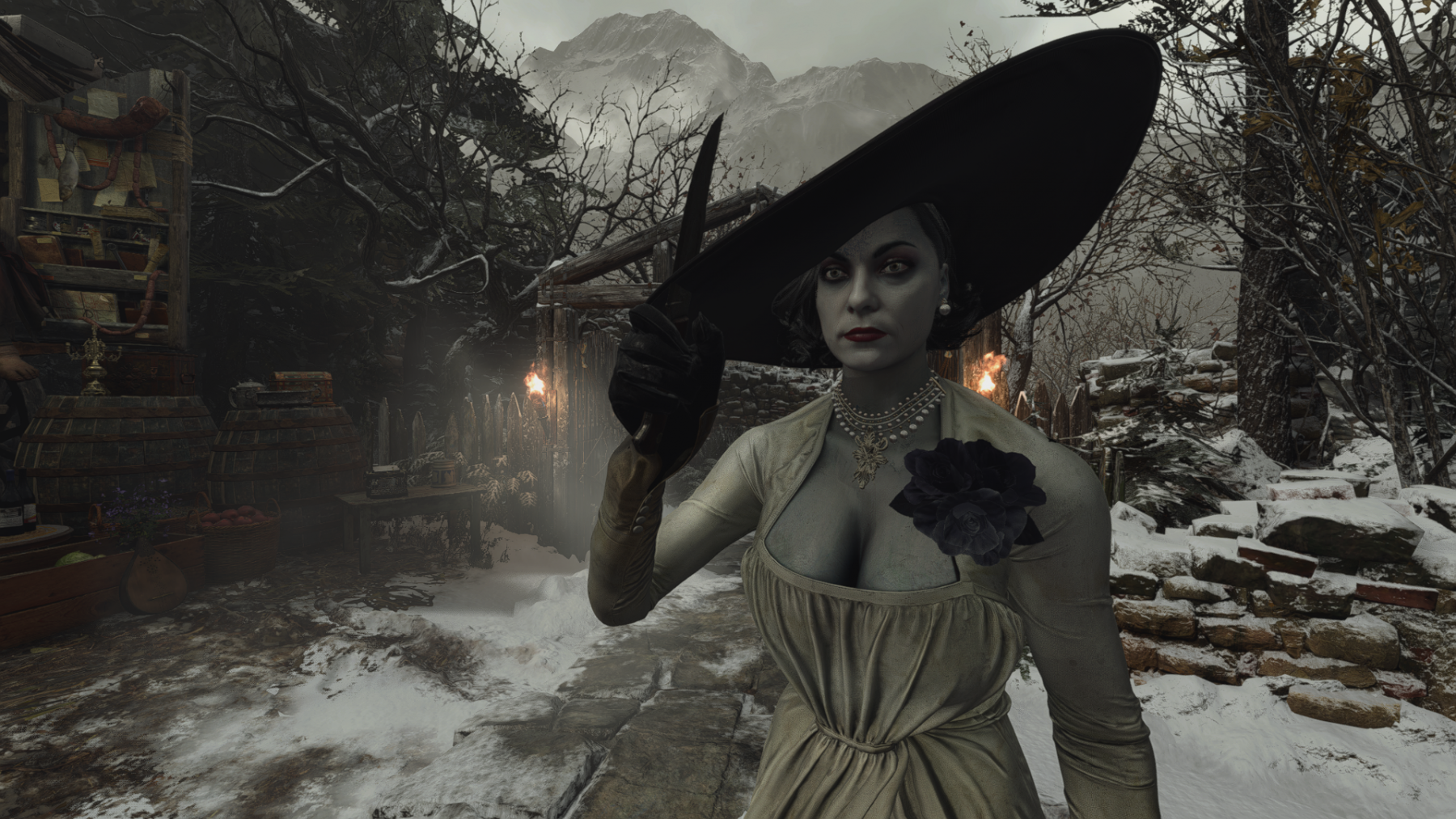 If you can't download vortex , you can try fluffy manager mod.
https://www.nexusmods.com/residentevilvillage/mods/18